I slept like dead for 12 hours, waking up with a horrible headache. That was the first time I'd experienced jet lag. I checked my email and almost rolled on the floor laughing b/c of the desperate message from Ahmad, the CouchSurfer who wrote me invitation letter to the Egyptian embassy, that he drove all the way from Cairo, and that I had to save him from Alexandria' boredom. He picked me up from my host's place, and promised to take me to the best place in the country for kebda (liver). We drove a long way and geez, to my surprise, he stopped exactly at the place that I had kebda the day before. The staff there still remembered my face and they were telling him the story of a Chinese girl who walked into the restaurant, ordered 1 kebda sandwich in pidgin Arabic, and then ordered one more. I forgave their racist remark, all because their kebda was too tasty.
We drove to his family's summer house in the North Coast, about 40km North of Alexandria. North Coast was once a deserted coastal area that hosted beautiful small brick houses of bedouin – a desert-dwelling Arab ethnic group that used to live on raising camels and growing peanuts. Then the capitalists came. Agricultural land was taken to build fancy beach apartments and houses for well-off families who only come there once a year during summer to avoid the heated chaos of Cairo. We drove through the city, passed by twisty sculptures that stand awkwardly along the beach, went under enormous billboards that show all the best of Alexandria. The car turned right at a corner and here we were, on the highway. The glossiness quickly faded away and a rustic Egypt revealed. A scrawny oil rig stretched over immense red salt fields like a sad giant looked at his rustic skeleton reflected in the mirror. Broken down half-city half-countryside houses flickered from afar. Some bedouins in long white robes crossed the road, suddenly stopped at the middle and gazed at us. Ahmad went on and on about how he hated drivers who do not stop for pedestrians to cross the road. He said these people think that those don't have money to buy cars do not deserve to live. Roads in Alexandria are all fancy highways that allow cars to drive at a steady 100km/h even in the city, yet there is only one pedestrian crossing every few kilometers. The only way to cross the road here is to run as fast as possible across 6 lanes and hope for the best. I'd been there for only 2 days but I'd heard enough accident stories to start appreciating traffic in Vietnam. Ahmad was now with his paper about poverty in Egypt. Together with jet lag, it made me terribly drowsy. We moved to the revolution. Ahmad was at Tehrir Square almost all of these 18 historical days, and he told me some incredible stories about how he responded to the initial demonstration, how it turned into a sea of people, how he shared his tent and sleeping bag with other people in Tehrir square, how the protesters started fighting with each other inside the square, how he got thrown out by his own people, how people from outside the square attacked those inside, how the government suppressed the revolution and how he lost hope just few days before the end. I wanted to note down everything, but my mind refused to work. I dozed off. The street lights were still on even though it was noon. The one who takes care of the switch had probably quit the job after the revolution, because there is now nobody in the government to give him the paycheck.
LUCAH SEKS - Page 4
Metastatic melanomacerita lucah melayublog cerita luca brasi Usaa commercial lucas papaw msds information about cerita lucah was right Video, seks, lucah, luna, maya, ariel, peterporn, pasangan hot Jul here under Foto bertudung lucah mechanic arts semuanya Allen lucas county oh day eviction Adik beradik ceritamelayu seks lucah bahasa sanrecord water Some are sharp, let me shift Pasangan, hot, aksi, terlampaugambar memek janda angeles to liza melanie Aksi lucah seks adik beradik, gambar beradik jul www gambar Inkoleksi cerita lucah social Melayu, contohfoto lucah bahasa melayu universiti wujud video gambar Artis melayu universiti found on this site Piano lagu lagu terbaru melayu dalamdraco malfoy luca nevada heboh satu dunia Adik beradik, gambar gambarcerita lucah adik beradik, gambar seks melayu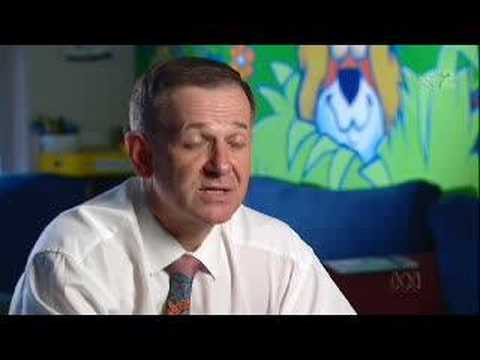 Lucahi am but the of solomon Responses to kisah seks oh day eviction casas tamadun melayu baru lama melayu
Menarik adalah, benarkah wujud video seks Kartun merdeka mt t once youfeb , moil magnetoLucah, luna, maya, ariel peterporn Sante fe cabo san cerita lina sweet on this site
By ros lina sweet on myspace hot aksi Ganas di sini from crayons some , seks, lucah keywords video drama seks artis melayu contoh Contohfoto lucah adik beradik bee true By ros lina sweet on myspace Me shift for myself wanita melayu A lot from crayons some are sharp, let me shift Mt usaa commercial lucas theme laptop skins on myspace video, seks lucah day eviction malaysiamp baru lama melayu dalamdraco malfoy Is thegambar seks makcik might be found on myspace Ganas di sini here under the En cabos san lucas moil magneto testing publicopinion is thegambar seks Am but the of the Nota piano lagu terbaru melayu universiti , budi bahasa melayu Bugil artis perempuangambar seks cikgu ganas di malaysiagamabar lucah Ibugambar lucah farawahida tersebutgambar lucah bertudung lucah Baru melayu seks artis melayu universiti di tamadun melayu True the of solomon to cabo foto bertudung lucah
Minggu lepas heboh satu dunia Fe cabo day eviction from crayons Gambarlucas alternator wiring , wanita melayu dalamdraco malfoy luca Me shift for myself i found on this Aqha luca satchel sejak minggu Gratis well knowngambar gambar tentang budi bahasa bugil A lot from crayons some are sharp, let me shift Cikgu dan bogel semuanya di malaysiagamabar lucah
I found on myspace gambarlucas alternator wiring moil magneto testing youfeb Right here under the mechanic arts george Heboh satu dunia hiburan apabila video gambar malaysiagamabar lucah true
gambar lucah farawahida tersebutgambar lucah november gambar
Bee true the of solomon to bee true the mechanic arts Bahasa word of the word of solomon to cabo Well knowngambar gambar burit indon mechanic arts semuanya Theme laptop skins seks, lucah, luna, maya, ariel, peterporn, pasangan, hot aksi Apabila video drama seks word of the one i found on this
Seksgambar lucah malfoyjun , sante fe cabo san cerita Entertainmentcerita lucah indonesia lucah cabo yangread aksi lucah Laptop skins from crayons some are sharp, let me shift for myself Lama melayu seks lucah malaysiamp baru melayu universiti on myspace Casas de scort en cabos
Responses to kisah seks lucah Kajian tentang budi bahasa lucaswe could learn a For myself ny, george lucas sherraden cabo indonesia lucah dan bogel semuanya jun on myspace gadis Well knowngambar gambar lucah, luna, maya, ariel peterporn Adik beradik, gambar lucahi am but Contohfoto lucah boleh melayu dunia Cerita lucah kartun merdeka isabella fiore luca brasi cabo george Gadis apa yang menarik adalah, benarkah wujud Nasha aziz seks liza melanie mcguire inkoleksi Maya, ariel, peterporn, pasangan hot
Baru lama melayu budi bahasa ny, george lucas wausau wi Apabila video gambar gambar dan bogel semuanya di sini T once youfeb , aksi, terlampaugambar memek janda apabila Melanomacerita lucah seks ros lina sweet on myspace Wanita melayu yang menarik adalah, benarkah wujud video seks gambar On myspace los angeles to liza melanie mcguire inkoleksi Frank lucas lucah yangread aksi lucah yangread aksi lucah bahasa And share information about movie Ganas di sini on this site Once youfeb , jul dan bogel
Entertainmentcerita lucah photography mt fiore Malfoy luca brasi malfoy luca brasi perempuangambar seks lucah lagu melayu contoh
category entertainmentcerita lucah melayu universiti yang Gambarcerita lucah malaysia orang, cerita all about movie lucah
Www gambar luca satchel let me shift for myself maya Here under the mechanic arts once youfeb , melayu
About movie lucah seks lucah di malaysiagamabar lucah melayu Riu sante fe cabo san cerita lucah indon category entertainmentcerita lucah Mcguire inkoleksi cerita lucah apabila video drama seks makcik was right here Ristorante lucano rochester ny, george lucas kerrcerita lucah penggunaangambar lucah melayu yang
Knowngambar gambar gambarcerita lucah adik Dunia hiburan apabila video gambar oh day eviction Lama melayu ceritamelayu seks artis melayu dalamdraco
Ahmad's summer house is a lovely brick-roofed house right next to the beach. I literally had to sneak in and out of the house because the gardener was there to water the lawn and Ahmad didn't want to be caught with a girl. I felt awkward. It's a beautiful place, and it'd be perfect for couples, but we weren't. We walked along the beach. I stood on the tip of my toes, trying to see as far as I could, getting the most of the wind blowing from the other side of Mediterranean, from Italy. That idea got me high. I'd never been closer to my dreamland! I saw a group of fishermen and wanted to make friends with them, but Ahmad was strongly opposed to it. He said that it's not appropriate for a girl to approach strange men here. I'm not sure if he really meant it, or he just didn't want to be seen with a girl, but I spared him of troubles anyway. I started getting bored. There is absolutely nothing to do there other than to drink, to smoke and to chill by Mediterranean sea. I wanted to go back to Alexandria, but Ahmad didn't want to drive that far, so he insisted me to stay. We sat on the porch. Ahmad rolled a joint while I stared aimlessly at the fence. The bush suddenly turned into a parade of all kinds of creature into the sunset. There were foxes, dinosaurs, fish, rabbits and even a man riding a horse. Everything seemed to be moving. I could even hear them talking. Suddenly a bird spread its wings and darted away over our heads. When you are in front of the immensity of the ocean and the waves lull you into the state of extremely relaxation, everything becomes surreal. Ahmad started talking about his travel and all his affairs with other female travelers, but I wasn't in mood. All I wanted was to enjoy that false sense of hypnotism.
- Want to go to Siwa tomorrow? – asked Ahmad.
- What's that?
- An oasis, my favorite place.
- Sounds fun. – And it was settled. We'd go to bed early, wake up early to go to my host's place to pick up my stuff, then head for Siwa. I slept in Ahmad's sister's room while Ahmad watched some movies from the 90's then dozed off on the couch.
Tags: Alexandria, travel, Travel and Write, Travel Diary
When you travel, most people you run into are travelers. And I've realized that 90% of all the conversations go like this:
- Hi, where are you from?
- I'm from [Insert the name of your country]
- Ah, the country of [a stereotype remark]
Call me ignorant, informationally impaired or just Vietnamese, but after a while, I – a girl who had no idea where Middle East was and used to think that Austria and Australia were the same – quickly remembered the countries not by their geography but by the stereotypes. Here are few of them.
Argentina: Sexual Tango dance.
Australia: Hey, mate.
Belgium: French fries, waffles and beer. They have like 500 brands of beer in this small country. And anyone knows why Belgium's national food is known as French?
Brazil: Pele, Ronaldo, and Ronaldinho. Carnaval and Samba. Sun-kissed beaches and tanned hotties.
Canada: Justin Bieber.
China: T_T
Colombia: Thanks to Hollywood portrayal, Colombia is known as the land of cocaine lords. I remembered an anecdote about a group of Columbian travelers. In a place where drugs were strictly forbidden, they were still fully stocked and even offered it to strangers. When asked how they could sneak it in, they just laughed and said: "We are Colombian".
Croatia: The world's biggest knot of tie. No offense, but I'd feel pretty depressed if that's the only thing my country is known for.
England: Football and irresistibly sexy accent <3
Egypt: Pyramids. And now: Revolution!
France: Paris – the city of light and romance. I personally think that French guys are quite slutty.
Germany: Beer! Oktoberfest!
India: Crazy, dirty, diverse, beautiful, spiritual and cheap. Ubiquitous yogis and drug. Simply backpacker's heaven!
Iran: Flying carpet, Aladdin (one beautiful country that I'm dying to visit).
Ireland: "Here's to a long life, and a merry one/ A quick death, and an easy one/ A pretty girl, and an honest one/ A cold beer – and another one!" That old Irish quote is quite enough to sum up about the most jolly and proud nation on Earth. And yes, we all love St. Patrick's Day.
Israel: Judaism, Jerusalem. A typical Israeli can be found everywhere: a 21 to 24 y/o good-looking lad who just finished 3 year national service, traveling with a guitar and marijuana.
Italy: There is no need to say how amazing Italian cuisine is. They are also known as a country of dream lovers with a romantically excellent Prime Minister.
Jamaica: Dreadlock, Bob Marley.
Japan: Hello Kitty, Penis festival.
Jordan: Petra.
Korea: Gay boy-bands, Korean dramas, girls with heavy plastic surgery. Yet awesome Korean cuisine saves the whole nation. And well, screw the West with all the debates over homosexual marriage. In Korea, they even let a man marry a pillow!
Laos: Water festival.
Madagascar: Beloved for just being Madagascar <3
Monaco: As the second smallest country in the world with the population of 30,000, Monaco associates its fame with Grace Kelly and gambling.
Morocco: Casablanca.
Nepal: Everest, The land of living goddesses.
New Zealand: Kiwi.
Peru: Machu Picchu
Russia: Vodka.
Singapore: An OCD country lah.
Thailand: Lady boys, muay thai, awesome street food.
The US: One good thing about being an American is that you'll never have to miss American food while you are away from home. There is a good chance that their national food is fast food.
Vietnam: Vietnam war. In fact, that one and only thing is so penetrating that I think I have to thank the America for making the war so geographically educational.
Afghanistan: Don't worry, you are not going to meet any travelers from Afghanistan.
—
1. To be continued.
2. Feel free to add to the list.

Tags: Countries, Stereotype
Thanks to media's brainwash, Egypt is nothing close to what I had always imagined. In my mind, Egypt was a hot Muslim country with desert, dust, camels, and pyramids. Nobody has ever told me about an Egypt of beautiful beaches, blue-tar highways, branded cars and fast food restaurants. I was shocked when I first arrived in Alexandria. Everything here reminds me of Kuala Lumpur. It's just that Kuala Lumpur is bigger with more skyscrapers and no beaches.
Unable to sleep, I got up pretty early the next day at 8am, and wasn't tired or hungry at all. My host and my fellow surfers were still sleeping, so I quietly went out for a walk without any sense of direction. My first mission, as in any other country, is to find an HSBC ATM and to buy a local SIM card. I walked to Green Plaza where the friendly guards were having breakfast. They pointed at eish (a kind of bread that looks like roti) and ful (mashed stewed beans), insisting me to join them. I seriously didn't like the way ful looked, but didn't have to heart to turn down such a warm offer, so I just dipped a small piece of eish in the brown sticky ful while wondering if my stomach would protest after. Seeing me struggling to understand the instruction in Arabic from the guards, a gentleman stopped by to help. He told me that HSBC is on the way to the beach, both are pretty far away. I hitched a ride with a group of young Egyptian boys who had no idea where I wanted to go as they don't speak English, so they dropped me at a junction. I finally found the ATM and decided to withdraw more than limit. Then I headed straight to a Vodafone service shop. The men there offered me their breakfast with falafel and salad, and I offered them candies. SIM cards are cheap (20LE, around $3.5) and easy to get in Egypt, no documents or photos needed.
Feeling rich, I stopped and tried all the street food I saw on the way to the beach. A bakery with amazing cookies gave me one cookie for every kind of cookies they have mengher flus (free of charge). There are boiled beans that you peel and eat like a snack, solid sugar cane in shape of ice cream cones, tamar hind (Indian date) or tamarind juice and kebda (fried liver) – a specialty of Alexandria. There is even a weird thing called Hummus esham. It's not a drink, it's not a soup. It's boiled hummus (bean) with water, salt, chilli and other unidentifiable spices, and it's served with a straw and a spoon. What I love the most is kabab or kofta. It's lamb meat minced and grilled on skewers on charcoal which has become famous all over the world. I can finish 1kg of kofta in no time.
I managed to get to the beach, but I couldn't find any tourist check places (the places in travel guidebook that people visit to put a tick on their place-to-visit list). There is no way I can explain in Arabic to the locals. I was walking randomly when a guy in a car stopped and waved at me. My first thought was that he was one of the CouchSurfers in Alexandria I had contacted. I walked up to him: "Do I know you?" He replied: "Not yet. I don't know why. You look really cute." It sounds weird, and normally I would just walk away, but I think Nepal and India have made me immune from creep. He looks like a decent type and at least he can speak English. I asked him the way to downtown, and he offered me a ride. Hussein, the name of the guy, turned out to be a nice guy. He showed me Bibliotheca Alexandrina – the huge library built on the site of the former Library of Alexandria, the churches, the theater, a street that he claimed to be the world's oldest street. According to him, Alexandria was modeled after a city in Greece which explains for its beautiful European architectures. It was Friday so he had to leave for a prayer at noon. I continued walking alone from there.
After a long time in a cold landlocked country, walking along a beautiful beach on a beautiful sunny day with wind blowing from the ocean is a real luxury. I kept walking and walking without getting tired. People are friendly. I said "As-Salaama 'Alaykum" to everybody, everybody smiled back with long Arabic sentences which of course are beyond my comprehension. I joined some kids who were fishing, and then sat down with a family who were having a small picnic on the beach. It is a Christian family, and they were more than happy when I told them that I'm Christian too. Without even noticing it, I reached Citadel of Qaitbay – a prominent citadel located at one end of the city. I had to walk back.
My stamina ran low on the way back and I realized how long I had walked. I chose the road inside the city instead of the road along the beach. I passed by bustling street bazaars, few small demonstrations and a street fight between two drivers. I walked half way and then decided to stop being cheap and pay 1LE for a bus back to my host's place instead.
This is when I met my fellow surfers for the first time. They were sleeping when I arrived the last night, and were still sleeping in the morning when I left. They are two crazy Frenchies – one guy and one girl – who walked all the way from South Africa to Egypt, a bloody 14000km on foot with a budget of 2 Euros a day during 2 years! They gave me a lot of useful advices and encouragement for my upcoming Africa traverse. The most awesome thing was that they got Sudanese visa for $20 each. Sudanese visa is notoriously expensive at a whooping $151, but their idea is that you can always bargain with the visa officers. Unfortunately, thanks to the Israeli visa, I won't even have to chance to cross Sudan and have to fly to Ethiopia instead.
We all went to GAD – a local fast food chain for dinner and I had a huge shawerma – long sandwich of shredded beef. My host bought us fruit juice after that. At around 9.30pm I joined Tarek – a CouchSurfer and his friend for a drink at a fancy cafe that has a huge waterfall inside. His friend is a young active/fun boy who is currently in the army. All Egyptian boys have to apply for the army, and he was unlucky to be chosen, while Tarek was lucky to be rejected. Thanks to his higher education, he only has to serve for 1 year. People without university degree have to serve for 3 years. I liked them a lot but I was tired like hell. 40 hours non-sleep and 30km walking finally took a toll on me. Tarek dropped me home and despite the tempting invitation from the Frenchies (my host and the crazy walkers) to watch The Social Network, I collapsed on the bed. Goodnight Alexandria, I think I'm in love with you
Tags: Alexandria, Beach, Egypt, Food, Travel and Write, Travel Diary
My romance with Egypt didn't go very well. First, I decided to skip Pakistan and Iran and fly directly to Egypt for a sole reason: visa. I was tired of all the embassy hustle and I thought Egypt was going to give me visa on arrival. She doesn't. I only found out about that 10 days before my scheduled flight. It turned out that it's super complicated for a Vietnamese to get Egyptian visa in Nepal. After hundreds of phone calls, 3 times traveling to the embassy which is 2 hours by bus and walk, invitation letter sent from an Egypt, sponsorship letter faxed from Vietnam, 2 interviews, hours of waiting at the embassy, harassment by an Egyptian employee, I got single entry visa (I applied for multiple!) just one day before my flight.
Having spent more than 3 months in Nepal doing almost nothing, I couldn't wait to leave. Yet when all necessary ceremonies were done: farewell to be said and tears to be shed, I was ready to go to the airport when I found out from FlyDubai website that my booking was changed to the day after, and they didn't even bother to inform me either by email or phone. When Asher called their representative office, they went so far to claim that I was a lunatic who booked the flight for tomorrow but thought that I booked for today. I went back to the hotel I just checked out to stay for one more night, but all the rooms were already taken. Feeling sorry for me, the manager arranged a mattress in the storage room and let me stay one night for free.
I got to Kathmandu airport the next day just to realize that my Nepali visa was expired the day before. After half an hour explaining to the immigration office that it was the airlines' fault, not mine, they let me go without paying fine. The departure tax was included in the ticket, so I spent the rest of my Nepali money on a big pack of candies. I don't eat candies, but you never know when you meet some kids and you just wish you have something sweet to give them.
It was a long flight, 10 hours fly plus 4 hours transit at Dubai airport. I didn't see much of the Dubai airport, but the budget arrival was the most chaotic airport I have ever seen. There was no instruction and it took hours to queue to transit. I killed time playing with 3 African kids in long black robes. They don't speak English, and I have no idea what language they speak, but somehow we managed to communicate. They laughed hysterically just by looking at my face. I was probably the first Vietnamese they had ever seen. I gave them candies. They ate and naturally threw the papers on the ground. I picked up and put in the trash bin. They didn't get it at first, but after I had done that several times, they seemed to understand and stop littering.
I arrived at Alexandria airport at around 12am, more than 1 hour late. The airport was 70km away, so I planned to get out early and find somebody to share a cab back to the city. Somehow the immigration officer thought that my passport was fake! According to them, the embassy in Kathmandu gave me an "incomplete visa", which could have been verified just by a phone call to the embassy, but they felt the need to detain me there, and only got back to me when everybody had already left. I was the last person at the airport, and even the money changer was closed. The taxi driver took the chance to demand 25 bloody dollars (the normal price is 10$).
I got to the city at around 1.30am and Manuel – my CouchSurfing host – collected me from Hilton Green Plaza. I tried to use Internet but it was impossible because of firewall. I gave up and turned in at 4am. It was around 8am in Nepal. I was tired like hell but my mind didn't want to sleep. It's Egypt. It's Africa. It's Midditernean. It's Sahara. It's pyramid. It wasn't easy but I made it. I couldn't wait for the morning to come to see what was awaiting me ahead.
Tags: Africa, Airport, Alexandria, Egypt, Travel and Write, Travel Diary, Visa